Maintaining A Sense of Calm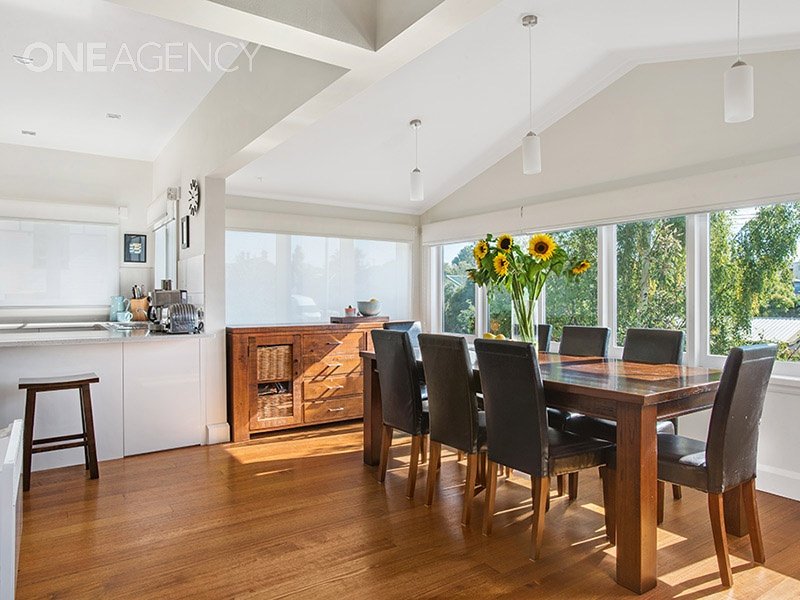 Our minimalist dining room from the real estate web site.
Three open homes plus two extra house showings this week have really put a dent in my get-up-and-go. But now that all the mad painting, cleaning, decluttering, weeding and planting is finished, I am really just in maintenance mode. Basically I cannot allow the house to get untidy until it is sold (soon, please God..).
It took a tremendous effort to get the house to this state, but it is surprisingly easy to keep it here. I do a quick survey of every room every morning, and put away everything down to the last bobby pin (or else get the girls to do it), make sure the beds are beautifully made, wipe out the basins and shine them, do the dishes, sweep the floor and head out the door. By picking up bits of fluff and dirt off the floor every time I see them I am not having to vacuum more than usual, and every time someone (mostly Posy) makes a giant creative mess I obsessively get her to clean it up before she starts something else, which keeps everything well under control. She doesn't appreciate this of course, any more than the five year olds in the classroom I work in appreciate it either, but it certainly does provide a constantly refreshed working and living environment, and it doesn't seem to have turned off Posy's creativity switch either. She has an inexhaustible flow of bright ideas, that girl..
I would normally tolerate a much higher level of background clutter, but I must say I am rather drawn to the more minimalist open spaces. We'll see what moving in to a tiny cottage does for those leanings. We will certainly have to learn to live with less, and may have to be quite the minimalists to survive living on top of each other all the time..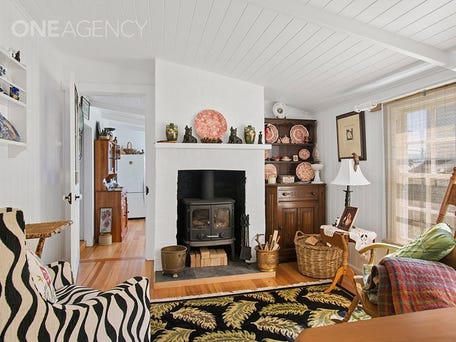 Dining room in our new cottage..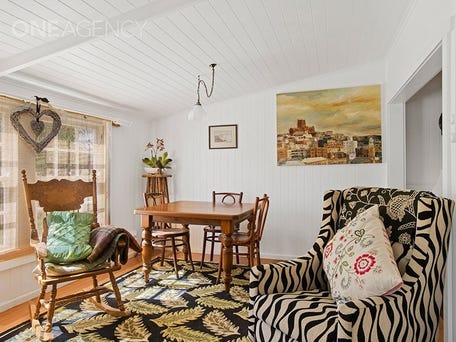 ..we will be putting in a slightly larger table with less extra furniture. We are more about food than lolling!
Tell me about your optimum 'clutter' range. Are you comfortable with everything you own in view around you, or are you more a 'surfaces, surfaces' person?