At Home With Mother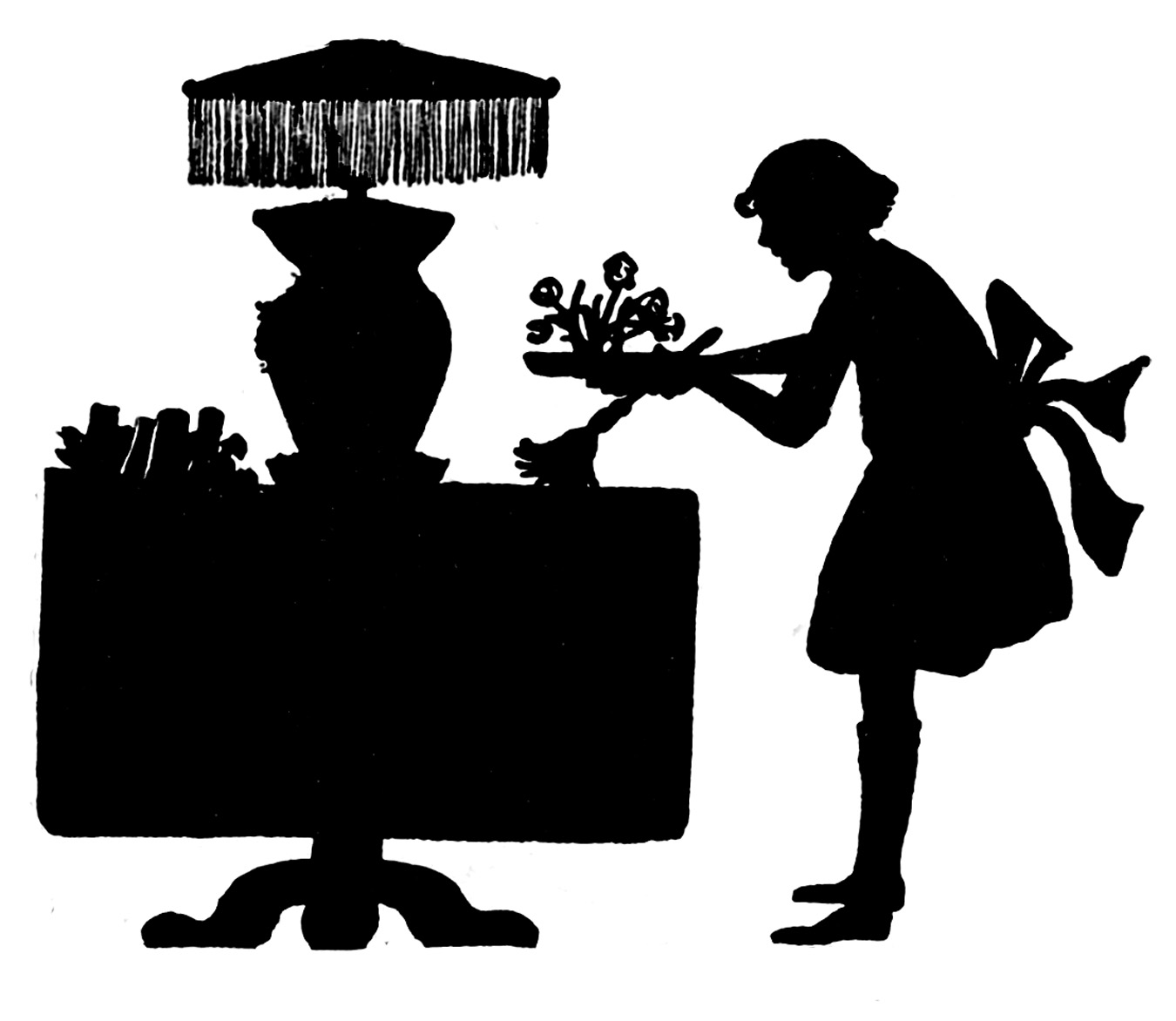 Image from the Graphics Fairy
Will you believe it, my house is dirty again? Once I had this very depressing vision of my housekeeping life - that there was a conveyor belt leading in through the front door and out the back door, with food, stuff and dirt coming endlessly in at the front door, and leaving the back door as sewage, garbage and vacuum cleaner fluff. And this cycle is JUST SO endless, particularly in the case of food requiring processing, and clean clothes that turn into dirty clothes in the blink of an eye.
I believe that there are people in this world who find cooking for their families a very rewarding and fulfilling experience. I am not one of those people. My reaction to the next meal is one of quiet panic, along the lines of, 'Oh dear God, they all want to eat AGAIN?' I once knew a woman who had four children under three, who popped them all into the play pen and
cooked
for relaxation. This seemed completely insane to me, because whenever my children leave me alone for more than two minutes I head straight for my book, and I am waiting for the the children to leave home solely for the reason that then I can exist on toast and apples forever, and never cook again.
It seems unfair to me that there are people who are born loving to do things with their hands. They cook, they sew, they build houses or telescopes, or, like the Home Economics teacher at the girls' school, make the Eiffel Tower out of gingerbread. What incredibly useful people they are. I have two children who do indeed cook and paint and knit for relaxation. And two that don't. Last week Rosy knitted herself a head band, and Posy wanted one too. She started knitting, and got bored after about three rows. Last night Rosy asked if Posy minded if she did some, so Rosy happily knitted and listened as I read Posy her bedtime book chapter, while Posy bounced around like the energizer bunny, bothered the cat, and lay on the floor with her legs in the air, because she can.
The difference between Rosy and Posy is that Posy thinks knitting is a nice idea, while Rosy actually does it. I think cooking and housekeeping are nice ideas, and sincerely WANT to be able to do both with enthusiasm, but can always find something more interesting to think about and distract me. I have lots of good ideas, but I need staff to carry them out.
So here I am, not particularly practical, not feeling the joy of cooking, or cleaning, or painting, or sewing or any other domestic skill, yet not only existing as a perpetual housewife, but also increasingly convicted of the idea that a return to domesticity, not just for the housewife, but for all of us, is one of the few sensible ways forward in a world that is running itself into the ground via over-consumption in every sphere.
But let's not pretend that it's all frilly aprons and trilling with bluebirds over the housework here on the home front. Mostly it is a grim battle with ennui and cobwebs, and fighting with veg and the vacuum cleaner, while attempting to persuade the fourteen year old that helping in the garden is fun.
I have no actual solution to this problem in any way. There are tiny things that I have found that help, a bit:
Getting rid of almost everything. Ooh, it feels so good not to be cleaning or mending or worrying about things that I don't even need or like. Let's face it, cleaning the things I absolutely love is irritating enough. Also, I find if I only own beautiful things that I love, they don't look so messy and annoying when left lying around.
Making very, very detailed lists of things to do. I adore crossing things off lists. I will actually do quite tediously boring jobs, just so I can cross them off a list. The more tedious the job, the more steps I add to my list so it feels like progress is happening. For instance, cleaning the bathroom – getting out the cleaning things is definitely a step forward, right? Tick. See, it's nearly done already..
Only expect to complete tiny increments of projects every day. This may seem like quite a self-defeatist attitude (especially if you watch those evil telly programs where entire houses get renovated in a week end. These only have one single goal, and that is to make you feel so unsatisfied with your own home that you will run out and buy thousands of dollars' worth of DIY products at Bunnings). But seriously, there is nothing to combat grievous self-loathing at the end of the day better than to be able to look back and say, 'I planted six parsley plants today.' (which I did). I have a grand plan for my Spring garden, which once I would have tried to achieve in a weekend, driving myself and my whole family insane. Instead I having been setting myself tiny goals that just require fifteen minutes each time. Rip out the dying winter veg and pop it in the compost (that took two days), dig in fertiliser and gypsum. Transplant parsley seedlings. That brings us to today. Tick. Sometimes I just dig out and fertilise one pot. Or plant out two pots. Or bribe a child to help me dig out some compost from the bottom of a compost bin. This is a much more sane way to achieve anything than a crazy marathon that is exhausting for everyone and means you have to neglect every other aspect of family life.
I think in those crazy renovation and gardening and cooking shows we have taken the worst aspects of modern life – competition, perfectionism, an insane work ethic - and applied it to the few remaining areas of life that are really all about pottering, making mistakes, bodging, and slowly creating something beautiful. Speed and cut-throat brilliance require huge inputs of money and materials, and energy and stress. Pottering is gentle to the soul, family life, and the planet. Pottering means if it takes a couple of weeks to source a gently used zip, a ball of wool, a piece of wood, a plant cutting, well, it does. And in the mean time, we can spend another week making another part of the project beautiful (or reading some more good books). Let's all slow down.
Let go of perfectionism
. Somehow, I am both a perfectionist, and rather practically inept. This makes me quite irritable. Also, although I have no real desire to cook or clean anything, when I do, it is supposed to be perfect. If it isn't,
I get a bit shouty
. Perfectionism, it seems to me, is very much linked to fear. Fear of letting go, fear of being unable to control outcomes, a failure of trust. Perfectionism is about keeping up appearances; the opposite of perfectionism is being able to say, 'I like who I am right now. I am enough.' This one, I am still working on.
It is kind of linked to the point above. A project slowly realised in fifteen minute increments still gets done. I will have a Spring garden this year. A bit later. It didn't all get done in a week end. I cannot say proudly, 'I renovated my whole front garden in a week end.' There are very few bragging rights in, 'I dug a hole.' 'I swept the path.' But it is slow and gentle and kind to my family. I did not go and buy a bunch of pretty plants from Bunnings. The garden does not look picture perfect. It is full of bits of plant dug up from the rest of the garden, or from friends' gardens. It all looks a bit woeful right now. But given time and patience, it will be beautiful.
Let's refuse to be defined by our housekeeping standards, what we serve for dinner, or how elegant the furniture is.
Let's all tell the perfectionist gremlin to go and live with the Joneses, if it likes them so much..
Meanwhile, I'll just pop another load of washing on. Tick.