House Swap
The Girl modelling the unhemmed version of her going-away dress the evening before she leaves home.
This is The Girl leaving home, with her great grandmother's blue suitcase, wearing the dress that she spent the summer thinking about making, then really got started on two days before she left home. At about 10pm the night before she left home (at dawn the next morning), she finally finished the machine sewing and went to pack, while I volunteered to do the hemming. Oh my. This is how we move forward at Chez Blueday. We procrastinate forever but always come through at the very last minute with the maximum of drama and panic. It is quite tiring, but we have a lovely lot of downtime while we are procrastinating.
The Girl is having a blast far away in her new home (which is the size of a cupboard, in the middle of a great big city), and the rest of us are having little moments of sadness, when we open the mug drawer and all her mugs are gone, or the bathroom cabinet and her toothbrush isn't there. No-one is bringing me spontaneous cups of tea just when I need one... and I need a few right now.
The bank never did give me a loan, feeling that my infinitesimal income didn't warrant one. I was quite despondent for a day, then rang the real estate agent and said, "I would like to put an offer on the tiny house, but will have to sell my house first. Is there a way I can do that without potentially becoming homeless?" He assured me that yes, that is actually a thing, and now I have had my offer on the tiny house
accepted
conditional on the sale of my large house!!!!!
It is all too, too exciting, or rather exhausting as I run about doing all the 764 little jobs I have been putting off for years but now need to do in a matter of days. Eeek!
Just at this moment, of course, I have contracted a vile sinus headachey cold, which is most unhelpful, especially considering I never get colds, not for more than a day or so. But this time I have succumbed, and am dragging myself around between naps, filling the car with more of my worldly goods every day and sending them out into the universe to find new homes. I have managed to find two lovely handyman types, one who came and did a bunch of jobs last Saturday, and one who is coming tomorrow and Friday, which will hopefully polish off all the big jobs, whilst I continue on with weeding, planting, decluttering and 'zhushing'.
Here is a little peek at the new house: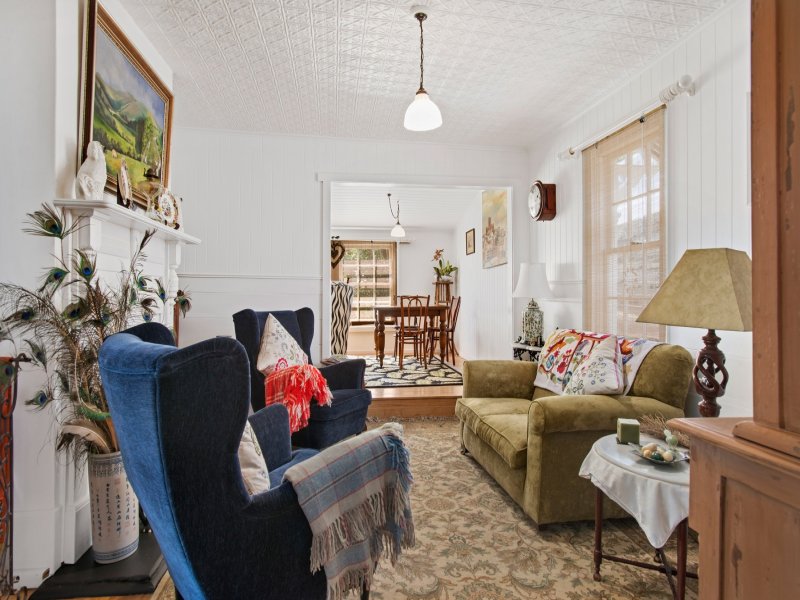 It is a 150 year old miner's cottage, and it is very, very tiny. We will each be able to take a suitcase, and that is about it..
But first, sell the house! But before that, paint, clean, empty and weed.. No distractions and dreaming about quaint pressed metal ceilings and darling little fireplaces..